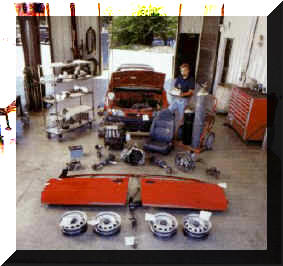 After salvaged vehicles are dismantled in our recycling bays, all the salvaged parts are "pre-delivery" inspected. If they do not meet our exact standards, we do not sell them.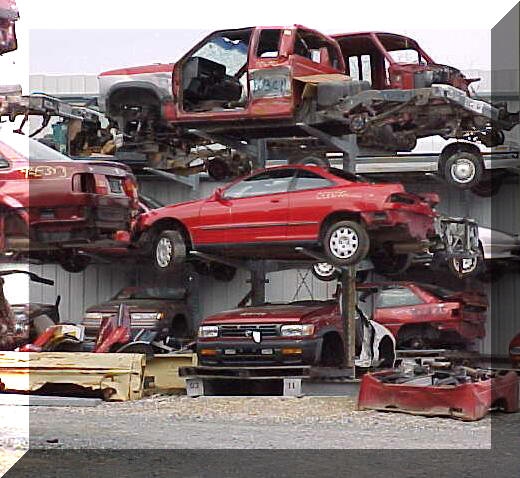 All large parts are computer logged, tagged and then fork-lifted onto
3-tier storage racks. We have over 650 cars, trucks, and vans stacked ready for easy access and delivery.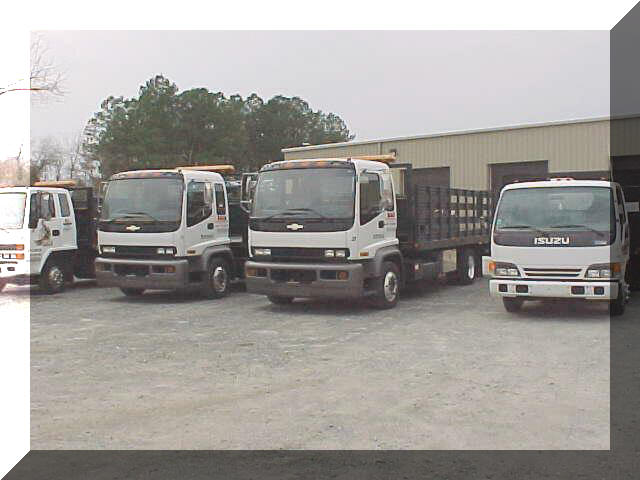 Inventory parts will be delivered next day by truck or UPS,
Parts located on our nationwide computer network will have immediate availability information.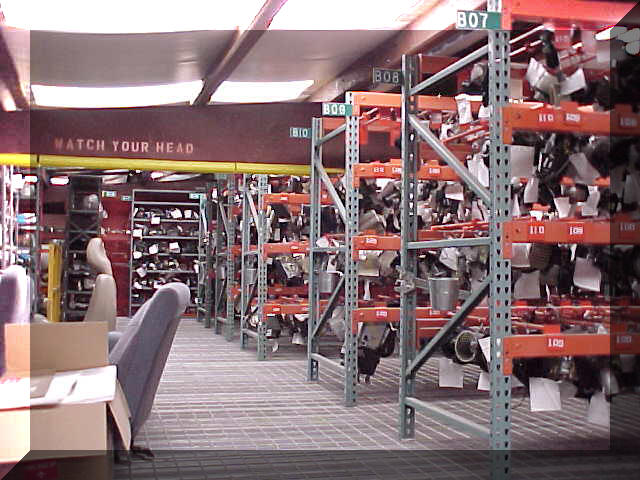 Small salvaged parts are computer logged, tagged and
shelved in our 2-story, 10,400 square foot
computerized warehouse.